Bringing a Change to Society
At Harman Finochem, we contribute toward the UN Sustainable Development Goals (SDGs), which encompass social, economic and environmental dimensions, also called 3P – People, Planet and Profits or Triple Bottom Line in all areas of our business. We strive to be a role model and a leader in terms of sustainability performance within the Pharmaceutical sector.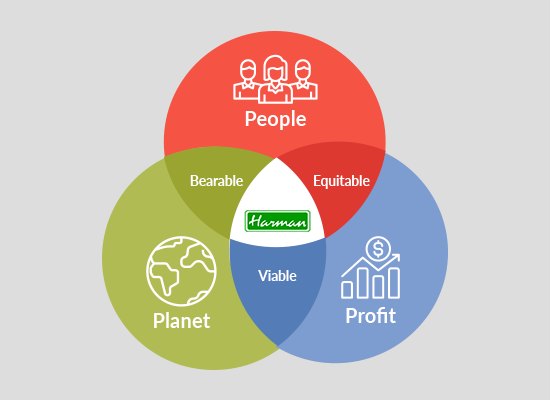 Harman Finochem is committed to fostering the conservation of the environment and the health and safety of its employees. Our company's growth plans are in line with environmental, health and safety policies. Awareness programs and training to all the staff and workers on safety and environment is a continuous activity across all our units and we look forward to achieving the highest standards of sustainable growth through continuous improvement in all our business processes.
A Systematic Approach to Sustainable Development and Corporate Sustainability
Our Sustainability Ambition
Key Achievements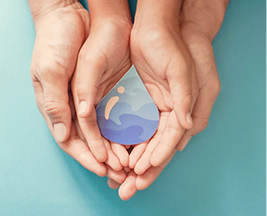 42109
cubic metres of water is recycled/reused i.e
17.52%
of total water consumption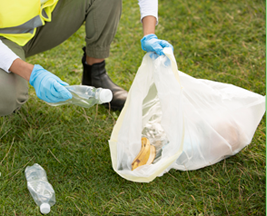 3.8%
of reduction in waste generation at source as part of our waste minimization hierarchy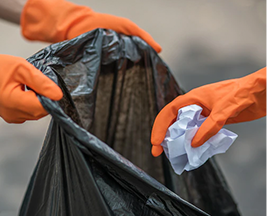 Hazardous waste generation is reduced up to
151.8
metric tons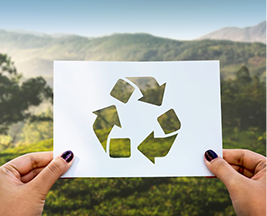 22812
kgs of solid waste is recycled and reused in Packaging material
Biodiversity
We are using "MIYAWAKI" technique for our Greening efforts. 12000+ tree plantations of 50 types of native species with over 90% survival rate.
Sustainability Certifications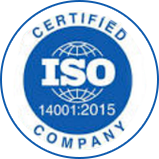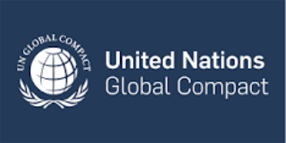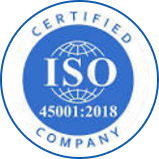 Corporate Social Responsibility
We are committed to helping the society to grow and look forward to a better future
Mr. Bhupinder Singh Manhas, Chairman and Managing Director
Our top management is sensitive to social issues and works closely with NGOs, civil society organisations, and Government authorities. Our CSR efforts made an impact in diverse areas of societal interventions like Education, Healthcare during the Covid-19 pandemic, etc. Many of which were acknowledged by the higher government authorities, i.e. Chief Minister of State (Province)
We aim to do our best to contribute to the overall and holistic development of society based on the right approach,
values, diversity, respect for human rights and transparency.
Some of the major CSR programs expenditure details are as below e.g, in the year 2021,
we spent around INR 30+ million which is equivalent to €0.38 million.
Year 2021
Sr. No
Particulars
Amount in Rs in Million
1
Oxygen generator for Government Hospital, Mumbai
18.5
2
Oxygen generator for Government Hospital, Amravati
9.3
3
Oxygen generator for the Government Hospital, Aurangabad
3
Total
30.8